The rules are here.
You can also find them by clicking "Rules" in the menu at the top of this page.
---
Be sure to clear cache and refresh to get latest documents and posts
---
The 2024 race will be held Saturday, August 31st at 3:00 pm.
100 S 500 E in Payson, the hill just south of Peteetneet School.
Many thanks to Payson City for sponsoring this race!
Jump to results of the last race
---
Racers, please show up at 2:00 to register and get ready.

Please let me know if you have any questions. You can e-mail me at fleany 'at' gmail.com

I have a couple of cars available to use. Contact me to make arrangements.
---
This excerpt from the rules gives a quick overview of the car specs.
Ages are at the discretion of the parents. What is listed are only rough guidelines. The difference is how much the car, with driver, is allowed to weigh. Also, the Colts start from in front of the ramp so they don't build up as much speed.
We can use different divisions to shift people to balance numbers, for example if we have more trophies for a division than we have racers.
(click on thumbnail for larger image):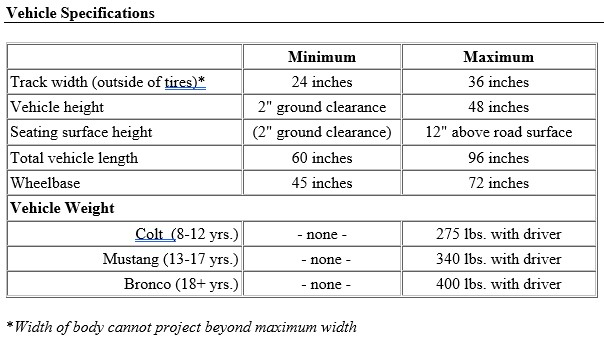 This is the spec wheel we use from Harbor Freight
---